14 December 2019
When you see the words Scottish Cuisine, images of deep-fried battered Mars bars might come to mind. But there's so much more, rooted in tradition and locally sourced food. So today, we're sharing some of our favourite Scottish comfort food. And don't worry, we're saving the haggis for Burn's Night in January!
Some of our favourite comforting Scottish dishes …
The Full Scottish Breakfast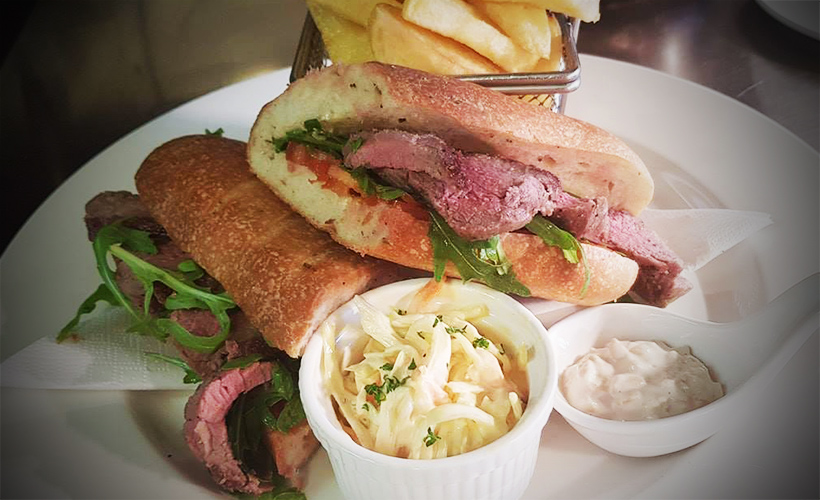 Scotland takes pride in its breakfast. It's the only place you'll find a lorne sausage (square sausage) rolls and potato scones on a plate next to your usual bacon and eggs. The perfect fuel for a day of adventuring in the Highlands!
Fancy something more traditional? We've also been eating porridge for centuries. Sugar, honey and berries look great on top of a bowl of hot oats, but did you know traditional Scottish porridge is salted?
Seafood
Scotland's surrounded by sea and full of lochs, meaning lots of seafood! Smoked salmon is a favourite, and smoked haddock is found in the traditional Scottish dish, Cullen Skink. It's a rich and creamy soup full of haddock, potatoes and onions – perfect for winter!
Aberdeen Angus beef is another Scottish produce, popular worldwide. Angus beef is juicier and more tender than regular beef, famous for its beautiful marbling. Of course, it tastes even better served at a Scottish restaurant!
Sweet Treats
If you're not full after a plate fo Scottish comfort food, a beautiful glass of Cranachan may be what you're after! It's a light dessert of whipped cream, fresh raspberries, honey and whisky.
If you want a sweet treat on the go, Scottish tablet (a crumbly, fudge-like sweet) or shortbread (a traditional rich biscuit sprinkled with sugar) is here to satisfy your sweet tooth.
Want more mouth-watering Scottish meals?
Have a look at our No 1 Bistro menu! Our restaurant, located at Mackays Hotel in Wick, serves up deliciouly hearty Highland fayre. The perfect setting to try some warming Scottish comfort food!
Book Now
You may also be interested in...