27 April 2022
Are you planning a Scottish vacation from the USA or Canada? Then you must come and visit us in the far north of Scotland for a trip of lifetime!
Visiting Scotland from North America
Whether you're visiting the home of your ancestors, soaking up the history and culture of our ancient land, or simply looking for a new adventure, a Scottish vacation has so much to offer! It's easy to reach Scotland's major airports by flights from the USA and Canada.
To visit us here in Wick, you can take a connecting flight to Wick Airport from Aberdeen or Edinburgh. Wick is a town in the Caithness region, in the far north of Scotland. A rugged and breathtakingly beautiful part of the country, on the magnificent northern coastline. Full of outdoor adventure, history and heritage, and an array of popular attractions and hidden gems.
Choose Mackays Hotel or self-catering accommodation in Wick as your base, and you'll be in the heart of the action!
Researching your Scottish ancestry
For those with Scottish roots, a vacation to Scotland is a chance to walk in the footsteps of your ancestors. Visiting your ancestral home can be a life-changing experience. Take in the unspoiled landscapes of the far north of Scotland and see what your ancestors would have seen in years gone by. At Mackays Hotel, we have several resources to help you research your family history. We have a wide collection of books and old maps, and you will also have access to borrow books in our local Wick Library. In addition, we can put your in contact with a local genealogist, for a personalised service.
Things to do in Wick and Caithness
Wick is the main town in Caithness. It's a former Viking settlement, with a rich history to be explored. Iconic landmarks include the Castle of Old Wick and the Duncansby Stacks, along the dramatic Scottish coastline. It's close to John O' Groats village on the northeastern tip of Scotland, a popular tourist destination as one of the most northerly points in the UK. There is so much to see and do in the area. From top golf courses to beautiful beaches. We have put together a visitor guide here, so you can plan your visit.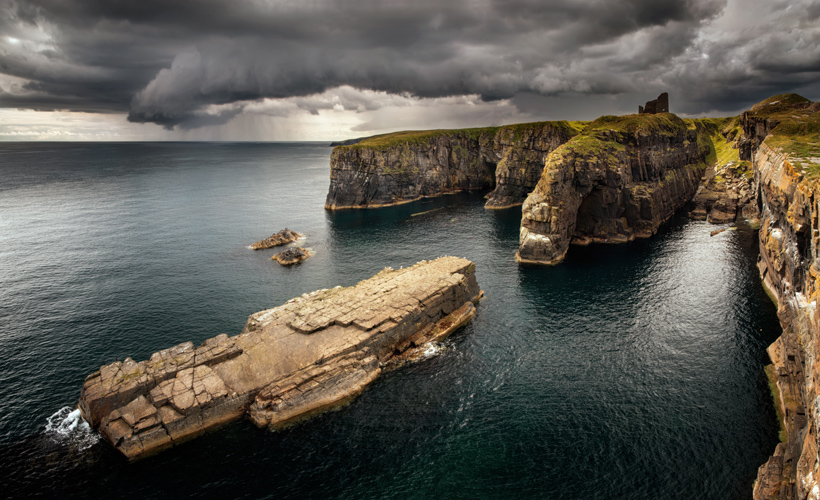 We hope to welcome you to Mackays Hotel soon, for a Scottish vacation to remember! Please get in touch if you need any help or advice when planning your trip.
Book Now
You may also be interested in...