28 September 2023
Our hotel is located in Caithness, the most northerly county on mainland Scotland and the island of Great Britain. As such, many places in the area are known as the northernmost of their kind. Here we have put together just a few, which you might like to visit during your stay with us at Mackays Hotel.
10 of the northernmost places on mainland Scotland & Great Britain:
1. Northernmost point – Dunnet Head
Let's start with the big one. The most northerly point. This title goes to Dunnet Head, a peninsula which juts out into the Pentland Firth of the Atlantic Ocean. There is a viewpoint and lighthouse. and it is also a great spot for birdwatching.
2. Northernmost village – John O' Groats
John O' Groats is more well-known than Dunnet Head, due to the John O' Groats to Lands End challenge. However, it is some 2.35 miles further south. Still, it is the northernmost village on the mainland and is popular with tourists. This is where you'll find the famous signpost, which shows the directions and distances to other places of significance.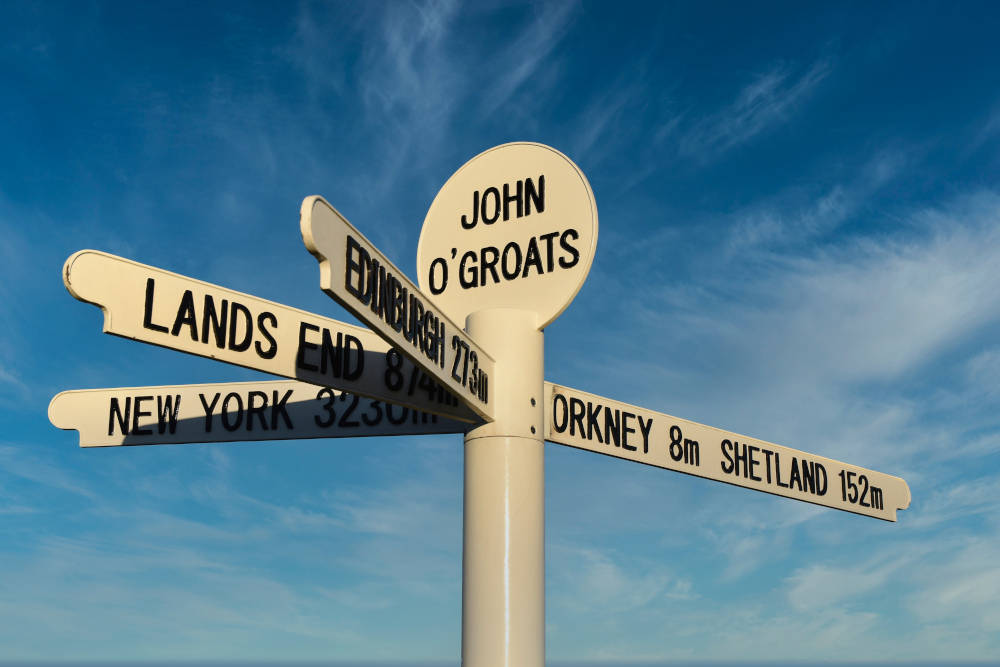 3. Northernmost town – Thurso
The most northerly town is Thurso, which is a great place to visit for a day trip. It has a lively town centre with traditional shops, cafes, restaurants, a library, gallery and museum. It is also popular for surfing and other watersports.
4. Northernmost station – Thurso Station
Thurso Station is the northernmost railway station, connecting the far north of Scotland with the rest of Britain. The station dates from 1874 and has only one platform and a small ticket office.
5. Northernmost castle – Castle of Mey
The Castle of Mey is the most northerly inhabited castle on mainland Scotland and Britain. It belonged to Queen Elizabeth, the Queen Mother until 1996. The castle and gardens are open to visitors on selected days over the summer months.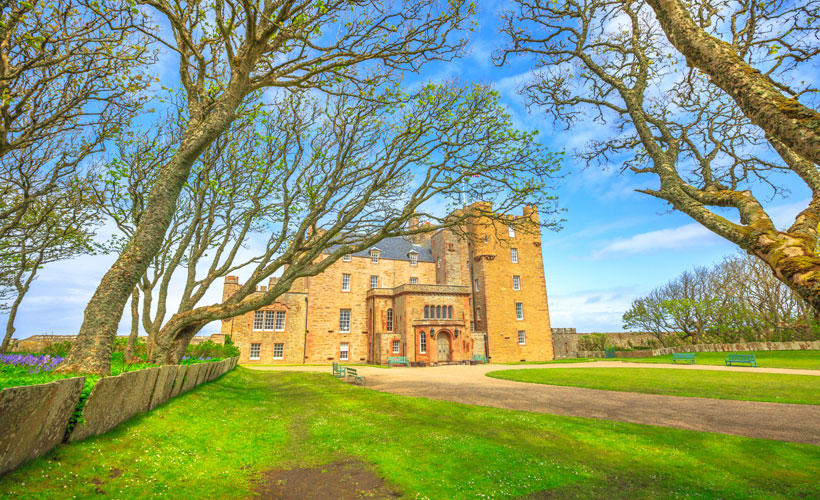 6. Northernmost golf course – Thurso Golf Club
Thurso Golf Club has the most northerly golf course on the mainland. Situated on a hill above the town of Thurso, it is a tree-lined parkland course with lush fairways and whin bushes. Offering stunning views of the countryside and out towards the Orkney islands.
7. Northernmost museum – Mary-Ann's Cottage
We believe this to be the most northerly museum on mainland Britain, just a short distance from Dunnet Head. A traditional Caithness thatched cottage and croft, frozen in time since its last inhabitant, Mary-Ann Calder, left. Guided tours of Mary-Ann's Cottage are available on selected days in the summer months.
8. Northernmost place of worship – Canisbay Church
An ancient site rebuilt in the early 1600s, Canisbay Church is the most northerly church on mainland Britain. It is a Category A listed building, featuring a bell tower, nave, porch and large cemetery, and offering great views north to the island of Stroma. It is open to visitors in the summer.
9. Northernmost beach – Peedie Sands
Just beyond Dunnet Bay and close to Dunnet Head, we think this secret beach must be the furthest north on the mainland. You can get to Peedie Sands from Dwarwick Pier near Dunnet village. From here you can follow the coastal path on foot to the beach, which takes about 20 minutes. Take care though, as there is a bit of a clamber over rocks to get to it.
10. Northernmost whisky distillery – Wolfburn
Scotland has over 140 whisky distilleries, but Wolfburn Distillery is the most northerly. The modern distillery opened in 2013, on the same site as the original distillery did in 1821. They offer weekday tours of the inner workings, finishing with a whisky tasting.
We hope you enjoy exploring the far noth of Scotland during your stay with us at Mackays Hotel. Take a look at our latest special offers and book your break today!
Book Now
You may also be interested in...