Mackays Hotel
A comfortable modern family hotel in the heart of Caithness
Nestled in the centre of Wick on the North Coast 500 route, award-winning Mackays Hotel offers a warm, welcome and cosy accommodation to all our guests. Lovingly run by the same family for over 60 years, we're the hotel with a heart. If you're looking for a comfortable room in a modern family hotel during your time in Caithness, then book your stay with us. Choose from 30 en-suite rooms, all of which have wifi access.
Book Now
Gallery
Accommodation
Offers
Eat & Drink
See & Do
News
Eat at No 1 Bistro in our Wick Hotel
Enjoy some delicious dining with us
We also have our own in-house eatery, called No 1 Bistro. Here we serve fresh, local and delicious food for lunch and dinner. If you're looking for a taste of the Highlands, then we've got a plate for you. From sandwiches to steak; burgers to brownies, we've got everything you need for a quick snack or filling meal.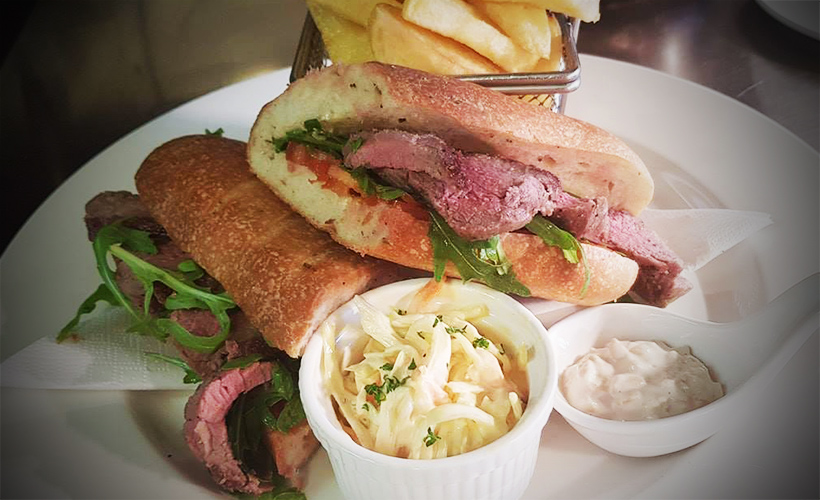 Dog-Friendly Accommodation
Bring your four-legged friend with you for a relaxing break in our hotel or apartments!
Our hotel rooms and holiday apartments offer dog-friendly accommodation. Plus our public areas and bar dining areas are dog-friendly too. So you don't need to leave anyone behind! Join our friendly resident dogs Max and Bria as they lounge around the bar area or welcome you at the lobby. Your dogs are very welcome here and we have accommodation that you can all feel comfortable in together. We're only a short hop from wonderful beaches too, so you and your dogs can breathe in the clean, fresh air! So if you are looking for dog-friendly hotels and restaurants in the Highlands, come and stay with us.
Explore the NC500 route...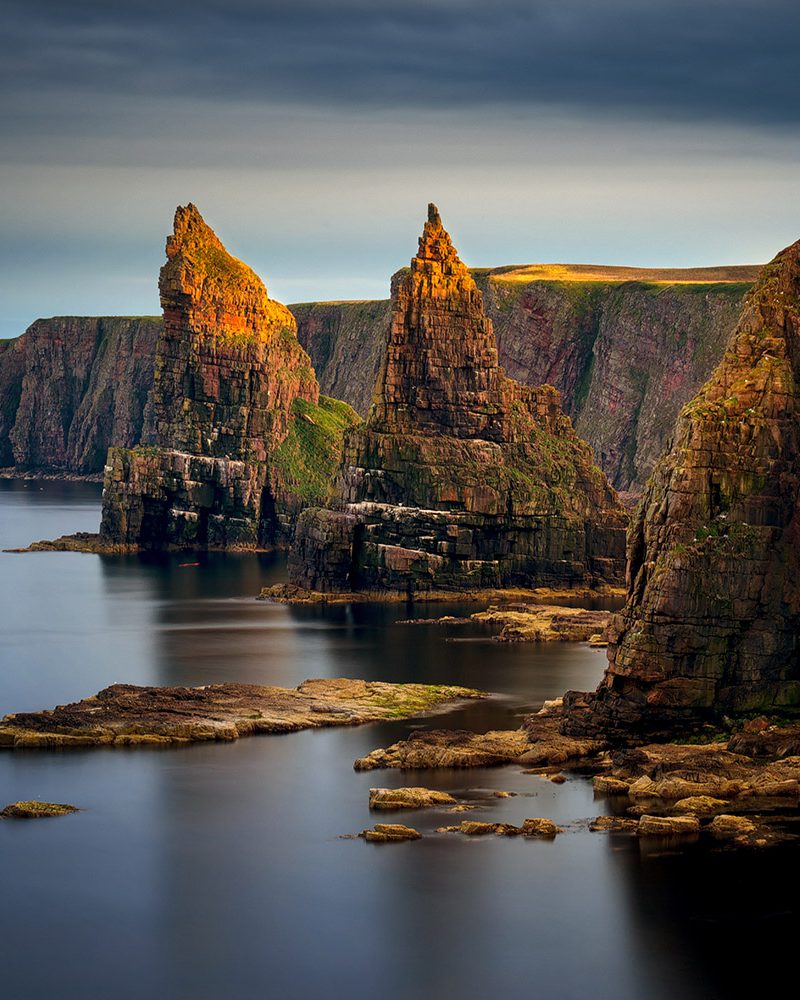 North Coast 500
Mackays Hotel makes a perfect stopover for anyone undertaking the beautiful North Coast 500 drive. This route takes in the best of the highlands, from Inverness up through Wick and along the north coast before heading south. It's a great experience, taking you to places you might never have explored otherwise. Rest up with us here and enjoy the gorgeous town of Wick.
Events & Functions
We're also available to hire for your weddings, functions and corporate events. Which can all be catered for in our function room. It can be tailored to your every need and is perfect for team away days, private dinners and funeral teas.
Whatever your Caithness venue hire needs, whether it's an intimate celebration or a large-scale event you want in Wick, we will make sure it's perfect and all runs smoothly! Contact us to find out more about our Wick wedding and celebration venues.
Reviews...
On a 14-day NC500 trip staying in 10 different hotels, this one stood out food wise as the best, including over some more expensive accommodation. We had a DBB rate. Usually hotels only provide a table d'hote menu if dinner is included but McKays allowed us full range of the menu. Our dinner was perfect even without a glass of wine to go with our steaks due to covid regs in Scotland. The breakfast was also the best on our trip. Top marks to the kitchen staff. I gather the hotel is family run over a couple of generations and it shows. Friendly, attentive staff at reception and restaurant. Warm and welcoming.
See more >
Family Research & Genealogy
Find out about your family history
Many people come to Wick in order to research their family origins. Millions of people can trace their ancestors back to Scotland, and many of those here to Caithness.
It's a fascinating and addictive hobby, and it's one we love helping people with. We can help put you in touch with a local genealogist, as well as help get you access to Wick's local library. We've also been running the hotel for 60 years, so if it's insider knowledge about the area you are after, speak to us when you stay!
Whatever you are looking for in a Wick hotel – comfortable rooms, delicious food, helpful staff – you'll find it here at Mackays. Book your stay today and start planning for your Highland adventure!