Mackay's Holiday Homes in Caithness
Modern, spacious and very, very comfortable - a home away from home
Modern, spacious and very, very comfortable. This perfectly describes Mackay's Hotel's holiday homes in Caithness. Sometimes you may need a little more than a hotel room. If that's the case, then our Wick apartments (sleeping 2), townhouses (sleeping 6), or large holiday house (sleeping 9) are for you. They can offer the perfect solution to your accommodation needs for a temporary home-from-home. So whether it's for a family holiday, a getaway with a group of friends, or longer-term accommodation for business professionals and contractors, we've got it covered.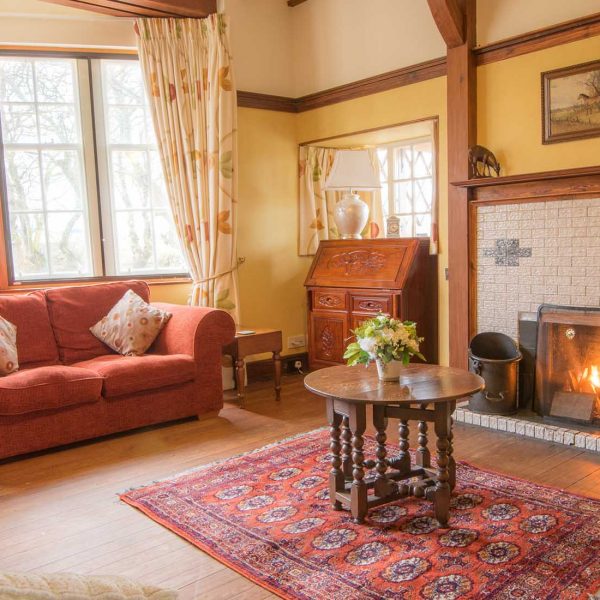 Langhills is our large 5-bedroom holiday house, which can sleep up to nine people. Lovingly…...
Find out more >>
Our townhouses sleep up to six people over two levels, comprising of one twin and…...
Find out more >>
Our serviced holiday apartments sleep two adults in a double room. They are just a…...
Find out more >>
Choose your self-catering accommodation
With three types of holiday home, there's something for everyone
Select from our serviced apartments, which sleep two guests in a double room. Just a short walk from the main hotel, they also have a living room and kitchen. For groups of up to six people, choose our two-level townhouses, with three bedrooms – one twin and two doubles. Plus a fully-equipped kitchen and spacious lounge. Finally, for larger groups of up to nine, our large 5-bedroom holiday house, Langhills, is the perfect option. It features an exceptionally spacious lounge, dining room, reading room and sunroom. And has its own hot tub too!
Dog-Friendly Accommodation in Wick
Bring your beloved furry friend and enjoy a fabulous holiday with them in this glorious area!
We love dogs! We have two of our own (Max and Bria, you can say hello here) and dogs are very welcome in our apartments. For £25 per dog per stay, you can enjoy the great outdoors of Wick with your best buddy. Max and Bria have even put together a dog guide for making the most out of your dog holidays in Scotland. Dogs are also welcome in the hotel bar area and lobby, so no need to leave them outside if you have a question or fancy a drink. Please make sure you book in advance and let us know how many dogs you are bringing so we can make sure everyone will fit.
Book your self-catering stay today
Base yourself in our holiday homes in Caithness and enjoy a wonderful stay with us
Self-catering holidays in Scotland are a popular way to get away from it all. Relax in our fresh air, surrounded by dramatic views. Stay in our self-catering townhouses or apartments to really feel like you are home away from home. Book your holiday homes in Caithness with us today, and make your stay in Wick one to remember. Contact us here for more information.
Book Now