Mackays Hotel, Wick's Spring Escapes
Escape it all in 2022 with a break in Wick - 2 nights B&B, one night's 4-course meal, a day tour along the NC500 for £157 per person between March & May 2022
Who else loves spring? It's a glorious time of year in the Scottish Highlands. So take advantage of this offer of 2 nights bed and breakfast, a 4-course dinner, and a North Coast tour day for £157 per person per night for stays between 1st March and 31st May 2022. Fall in love with spring and Scotland at Mackays Hotel, Wick.
Mackays Hotel in Wick is a great place to visit any time of year, but in spring it means you can explore the country just as it is waking up. Spring in Caithness means fewer tourists than summer, so you won't have to wait in queues. The air is fresh, the days are getting longer and there's a lovely warmth to the mornings again. That's why we are offering our 2022 Spring Escapes package – to get more people up and see this beautiful land of ours.
You might be wondering, where will you be escaping to? Well as we are on the North Coast 500 route, the special offer includes a day tour along it, organised by us! It's suitable for two people and is the perfect way to enjoy the magnificent coastal scenery of the north of Scotland.
Book Now
Included in Spring Surprise offer at Mackays Hotel Wick:
Bed & Breakfast for 2 nights

4-course dinner on one night of your stay

Day tour along the North Coast 500
Relaxing Caithness accommodation
Stay with us this spring and take advantage of this offer for just £157 per person per night. Enjoy bed and breakfast each night you stay with us at our Highland hotel. On one night of your stay, join us at No. 1 Bistro for a delicious 4-course meal. Our food is local and in season wherever possible, and is cooked by a creative kitchen team.
Reviews...
Whenever we are up here, there's only one hotel that we stay in! Murray, and his team, always make every guest feel so at home. The rooms are cosy, hotel well situated, by the river, and the restaurant and bar are fab. Excellent food and a great selection of drinks. Even with the covid restrictions, our stay was still lovely and we will definitely be back!
See more >
Fabulous scenery...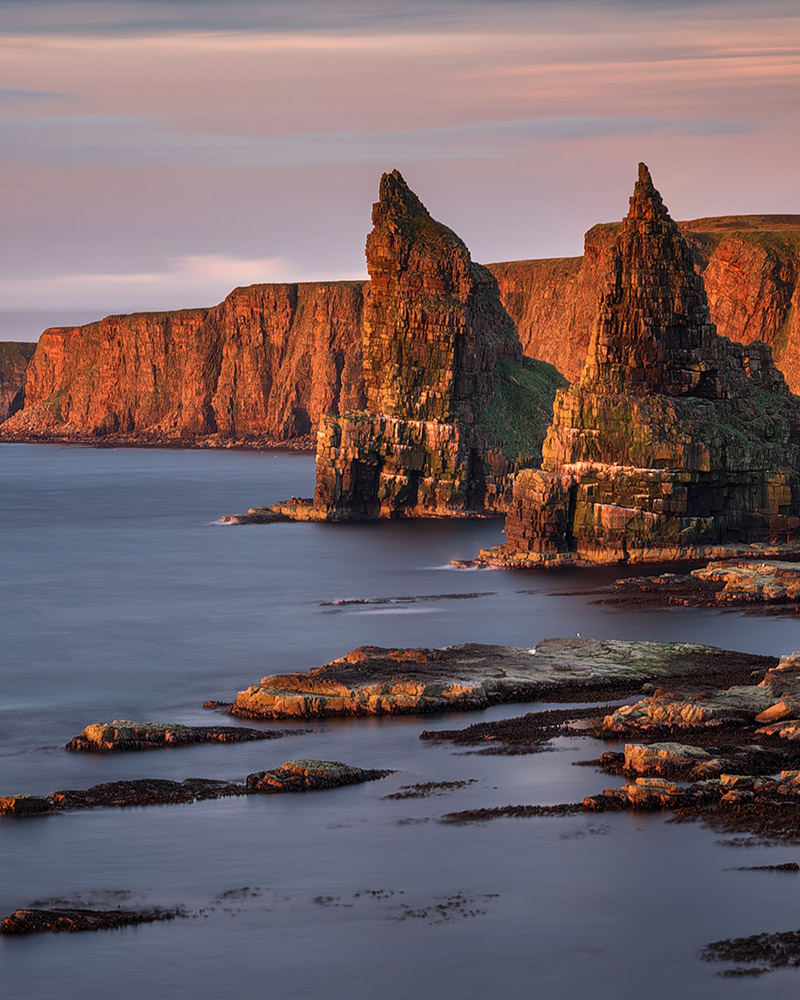 Explore the local area
Our Spring Surprise also includes a day tour along the North Coast 500. This world-famous route takes in the magnificent sights along the north coast of Scotland. It is an iconic road to travel and takes in beaches, cliffs, wildlife and mountains. If you are looking for some adventure and to get to see Scotland with a guide, then this is for you.
Book today
Book this offer below and look forward to this spring in 2022!
Terms & Conditions apply. Offer is subject to availability. Book for stays between the 1st March and the 31st May 2022. This rate is from £157 per person, per night (total price £627) based on two adults sharing a room for two nights. Includes 2 nights B&B plus 4-course dinner and a North Coast day tour.
Explore our offers below…