Ebenezer Place ... The World's Shortest Street
The world record for the shortest street housing just one address... and it's ours!
Did you know, Mackay's Hotel is situated on the world's shortest street? That's right. Ebenezer Place in Wick holds the world record for the shortest street. Our No 1 Bistro is the only address on Ebenezer Place, but at 6ft 9 inches in length (2.06 m), there is no room for another. When Alexander Sinclair returned from America in 1883, after making his fortune, he built Mackays Hotel on the corner of Union Street and River Street. The council instructed him to put a name on the short end of the building, as they deemed it a separate street. Ebenezer Place then appeared in the town's records from 1887.
Contact Us
We even have a mention in Treasure Island...
Interestingly, Robert Louis Stevenson, who spent time in Wick while his father built a new breakwater in the bay, referred to our location in his 1883 book, Treasure Island. Note the reference to the 5 hand way, represented by Union Street, River Street, Bridge Street, Station Road and The Cliff.
Reviews...
Back to Wick and Mackays Hotel for a couple of nights. And not disappointed, as before, a lovely friendly welcome from the proprietor and given the room above the shortest street in the world (Ebeneezer Place, see Guinness Book of Records). Room splendid, food great, beer excellent, wine ditto, pleasant and helpful. Will be back again soon, a real home from home. Thanks to the Lamont family!
See more >
And it didn't come easy...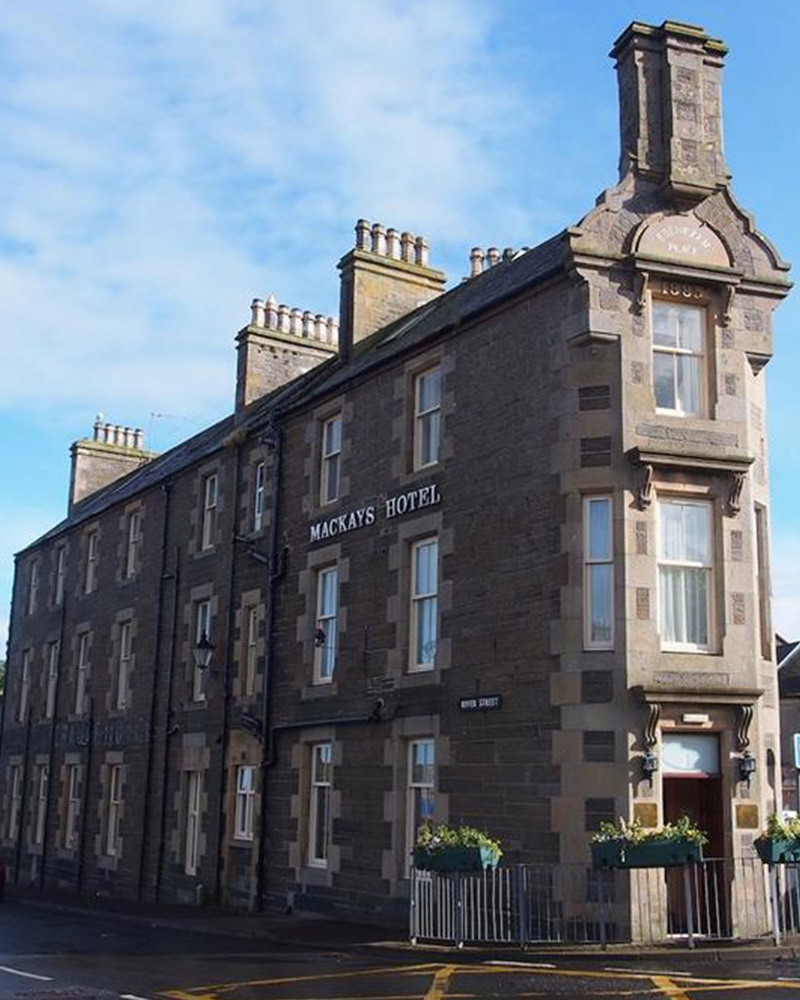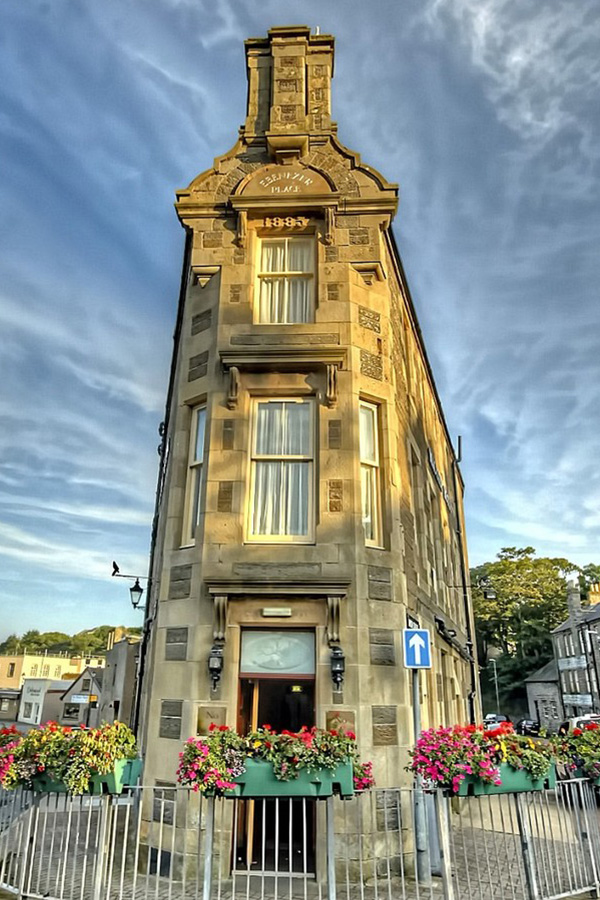 Receiving our World Record...
Caithnessians are noted for their tenacity. But we take our hats off to Craig Glenday, editor-in-chief of the Guinness Book of World Records. Back in 2006, Craig battled through gale-force winds and storms to get to Wick. After 50 hours, with many detours, he arrived in Wick and declared a new world record an hour later! And that was when we entered the Guinness Book of Records!
A Hotel With A Heart
A family run hotel for nearly 65 years!
While it may be situated on the shortest street in the World, Mackays Hotel has a big heart and its historical home, dating back to 1883, has been loved and cherished by the same family for nearly 60 years. Ensuring it maintains its character while embracing the very best of modern hotel luxury. Mackays Hotel offers a great place to enjoy some relaxation in a beautiful part of the world. Why not pay us a visit?
Come and visit us on the world's shortest street
Making memories in our special hotel...
Short of street and long of history, Mackays Hotel takes its place in history very seriously. We know that every day, memories are created. And we want to be part of your memories. Whether it's a short break in a stunning part of Scotland, the start of a beautiful marriage, a romantic evening out, a birthday, or simply a get together with old friends. We are here to make it memorable.
See more things to do below…