5 December 2022
Burns Night is a big one for the Scottish calendar. A celebration that combines the best food, drink, poetry and cheer! It takes place on the evening of 25th January every year, in honour of Scotland's national poet, Robert Burns.
Robert Burns, national poet of Scotland
Robert (or Rabbie, as he's affectionately known) Burns was a celebrated 18th-century Scottish bard. He wrote songs and poems in Scots language and Scots dialect, which are still sung and recited to this day. Perhaps his most famous work is Auld Lang Syne, which Burns adapted from an old folk song. It was later set to a traditional tune and became an anthem for Hogmanay or New Year's Eve celebrations around the world. Other famous poems include To a Mouse, A Red, Red Rose and Tam O'Shanter.
The first Burns supper was in July 1801, when some of Burns' closest friends gathered to mark the fifth anniversary of his death. Now we celebrate on his birthday, 25th January, each year. It's an occasion to enjoy all things Scottish, such as food and drink, music and dance, and of course some Burns' poetry.
What are the ingredients of a good Burns supper?
Well, if there's no haggis on your plate then you're not doing it right! And with vegetarian and vegan options available that taste just as good, everyone can enjoy a traditional meal! Serve with neeps and tatties (mashed turnip and potatoes) and a good whisky sauce!
Of course, Scotch whisky is another staple of Burns Night, and a wee dram or two is the traditional drink of choice.
And the night is not complete without an ode to Robert and a celebration of his work. There is a traditional format, which you can follow that includes The Selkirk Grace and Address to a Haggis, but you can choose your favourite Burns poems if you prefer.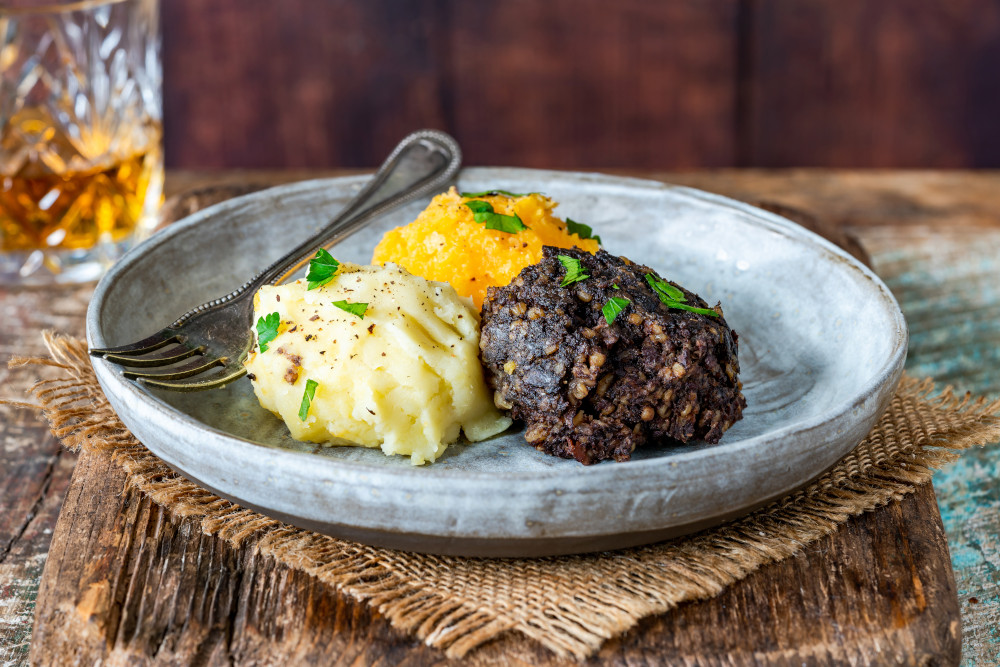 Come and celebrate at Mackays
Come along to Mackays Hotel in Wick to indulge in some Scottish fayre this Burns Night. We'll be serving haggis in our No 1 Bistro, along with many other delicious Highland dishes. Plus, we stock a wide variety of whiskies, so you can toast the bard in style!
Book Now
You may also be interested in...